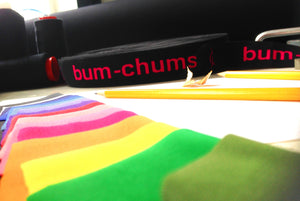 New Designs on the go...
It's been a while since we last posted on here... We should make it a point to try find the page more often...
So what are we up to? We're busy doing the R&D stuff in the factory. This week we're working on the new Bermuda-Cup style long-legged boxer short. We've seen a lot of them over the last couple of years and we really think we can do better.
The prototype pieces are now out with our Bum-Chums test bunnies and we should have the patterns finalised by this coming week. We can't wait to get them into production. But more than that, we really hope you like them.
Craig :)
---